CAMRA's Manifesto for the 2017 General Election
Monday 8 May 2017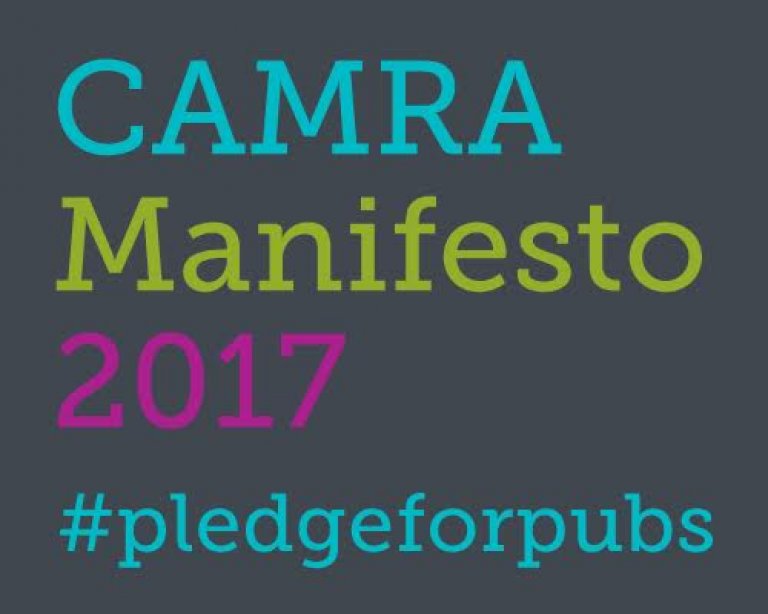 On the 8th of June, the UK will go to the polls for the General Election. We need your help to ensure Candidates in Reading and the surrounding area know how important beer and pubs are to you as a potential voter.
CAMRA is asking General Election Candidates to pledge their support for Britain's pub goers and beer drinkers by committing to do the following if elected:
1. Beer - Celebrate and promote Britain's 1,540 breweries
2. Pubs - Support action to help pubs thrive
3. Consumers - Represent the interests of pub goers, beer, cider and perry drinkers
You can read CAMRA's full manifesto here http://www.camra.org.uk/pledgeforpubs
By working together in 2015, we persuaded 1,160 Candidates to pledge support for beer and pubs.
As a result of this, we had 211 MPs who had promised to speak up in Parliament on our behalf. We need to make sure that beer and pubs stay at the top of the political agenda in the next five years. Please ask your local candidates to pledge for pubs by visiting http://www.camra.org.uk/pledgeforpubs
Thinking of becoming more involved in the campaign and a CAMRA member? Take a look at our detailed election guidance at https://members.camra.org.uk/documents/10180/370622/2017-04-28+General+Election+Update+for+Branches.pdf/f93edbff-56ed-4eb0-8742-29eca5a82a6b?version=1.0